Cheerful Marilyn Portrait you can customize online. Digital pop art Marilyn Monroe's black and white portrait you paint virtually with bold colors.
Before you go for a Marilyn Monroe Portrait art.
Who was marilyn Monroe? Marilyn Monroe (born Norma Jeane Mortenson; June 1, 1926 – August 5, 1962) was an American actress, model, and singer. Famous for playing comic "blonde bombshell" characters, she became one of the most popular sex symbols of the 1950s and was emblematic of the era's attitudes towards sexuality. She was a top-billed actress for a decade, and her films grossed $200 million by 1962. She continues to be considered a major popular culture icon. – Open A.I.
You Maybe know about Andy Warhol portrait of Marilyn Monroe. You now can do the same, even remotely or with your folks. Please customize a digital Monroe's Portrait here.
Pat on Marilyn's Portrait to star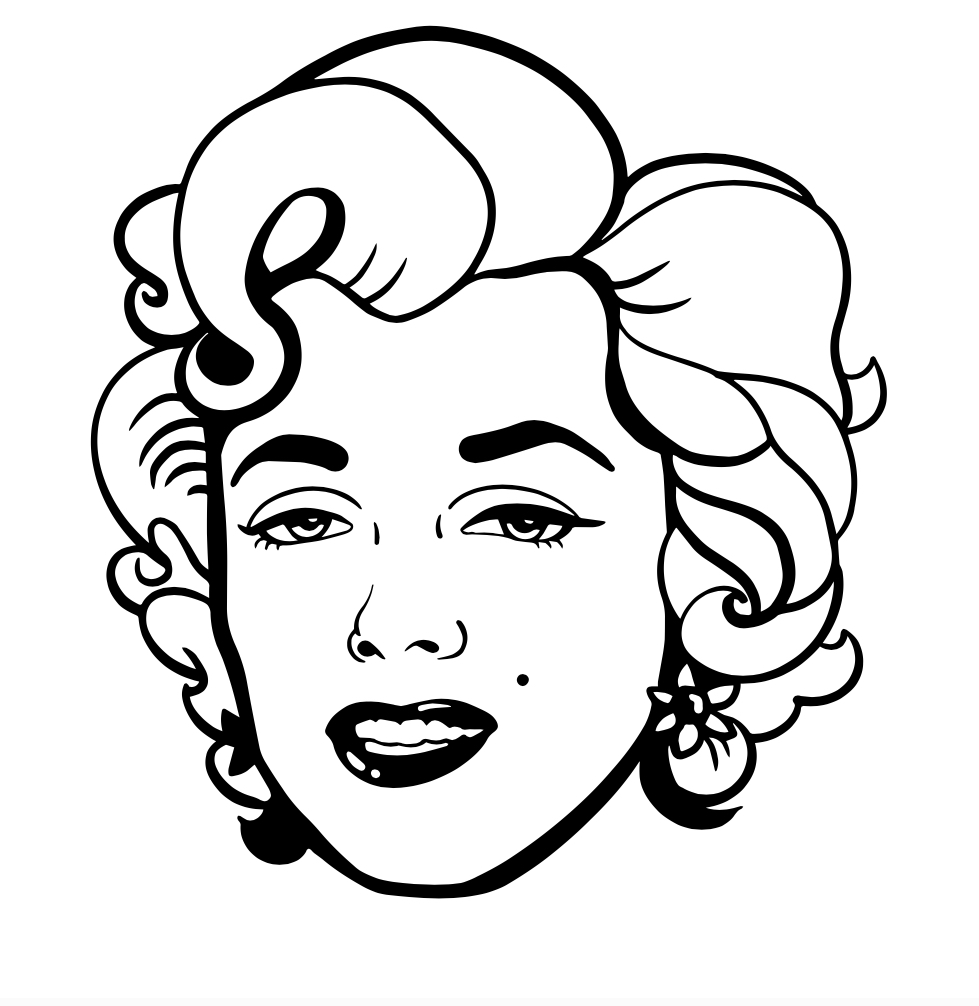 Click to reach Marilyn's Pop art Gallery
Pop Art portrait Marilyn Monroe
Cheerful Marilyn's portrait by aNa artist.
Ana is an artist who wants to share her passion with others. Since ever, she imagines programs and protocols to make you able to create as easy as an artist.
She also works on world wide digital protocole. You can experiment from everywhere in the world. And you can invite guests during webinars or on demand events.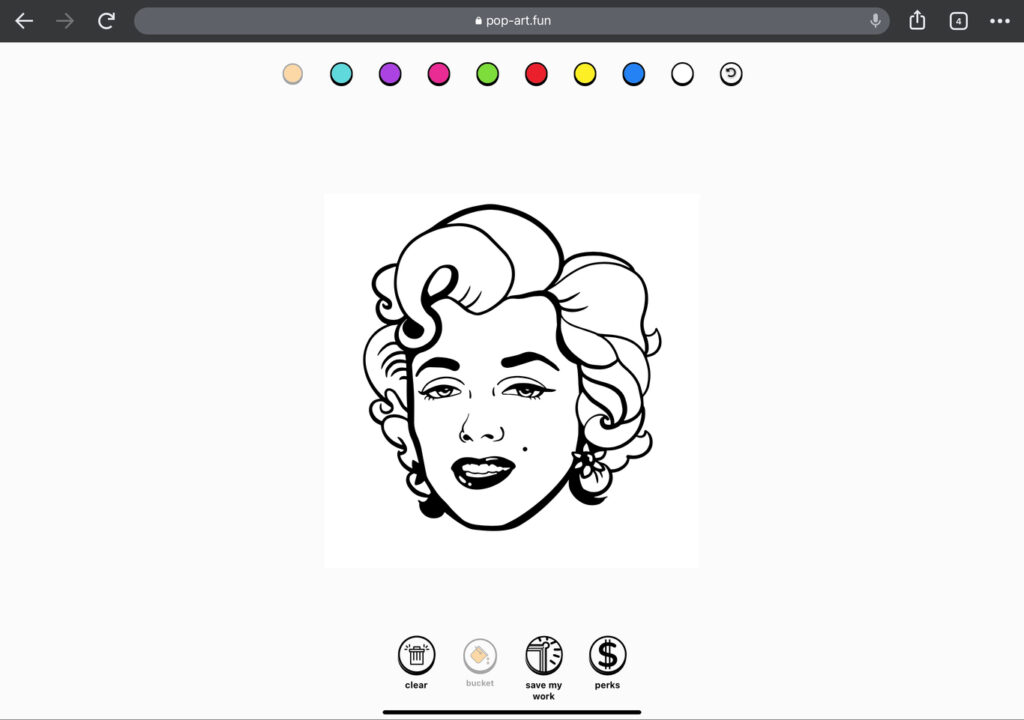 Marilyn Monroe Portrait Painting is now digital because of you.
You creates by your own tones of virtual Marilyn Monroe's Pop Art design
Pop-art is a virtual very fun activity you can have by yourself. Ana and her team set up every tools to allow you to create bold colors portraits and artworks, online. Choose who or what you want to customize. And play with aNa's black and white models.
Pop Art collective art done from one unique cheerful Marilyn portrait black and white model
The entier Pop Art service is online. You can reach it from everywhere in every time.
Just by a hitting a link or a flashing a code.
So imagine if you invite people to join…
Marilyn's on venue Pop Art entertainment
Having a party. A drink… or just chilling out with friends… Why don't you organize a creative recreation or icebreaker. Using smartphones or tablets, you share your own vision or style with other.
if you want or need, you can display all yours artworks on AIR. SEE HOW
It can shows up on every type of screens and displays:
TV
Computer
Large public display and screen
Projector
People Pop art remote activity
Missing friends or family? Need to stay in touch with crew ot team?
You won't believe how Pop-art.fun is a cool and powerful remote activity.
During a webinar or just play on demand event, everybody follow the global gallery on his side. You open a session as easy as sending a link. Every guest pat the portrait to reach the coloring tool.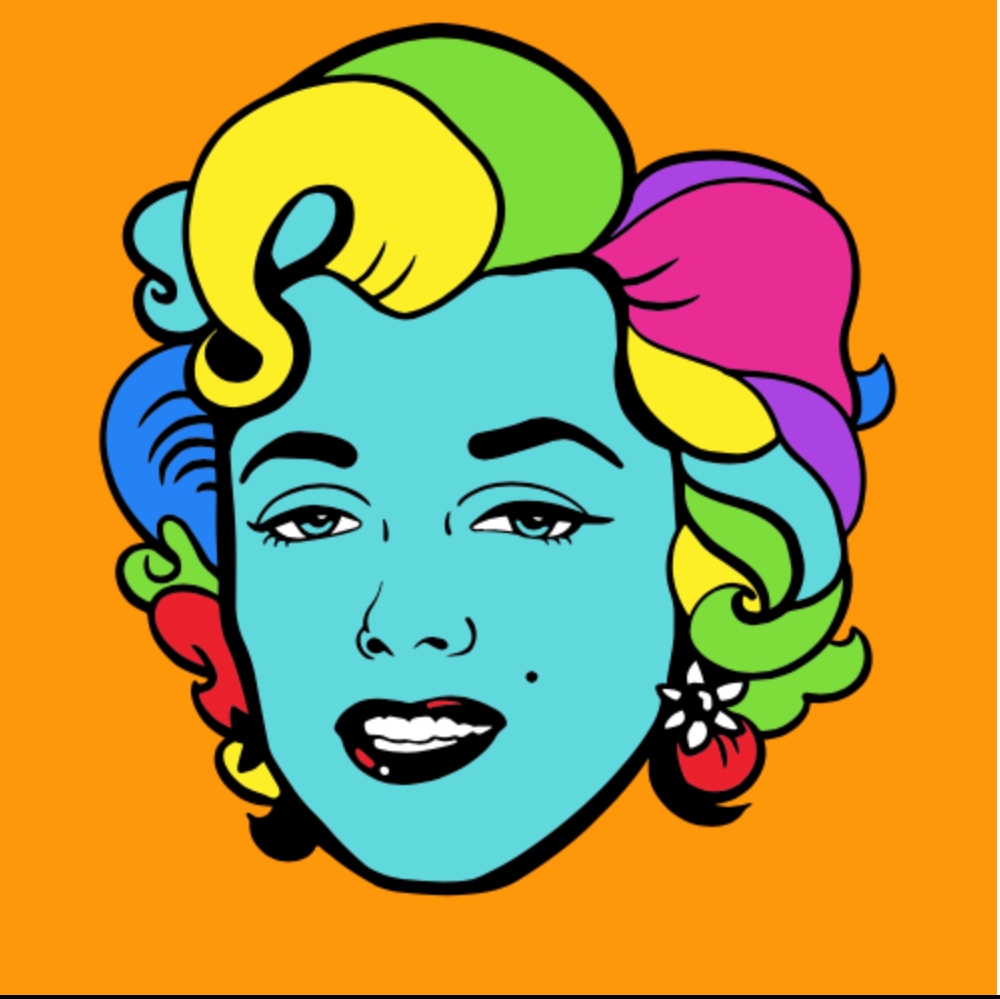 Just PLAY and we PRINT… your Marilyn Monroe Portraits
What ever is the moment or the program you set up with Pop Art Fun.
You can choose at anytime to order a print. We transform your global gallery or even a very special creation to get a printed display to exhibit or offer.
It can be a unique piece of art or a serie.
We print on:
Canvas
Acrylic
Wood
Stickers
Goodies
T-shrits
…
See you soon.