1 of the best Miami interactive entertainment and Group activities in Miami for virtual or on-venue event using smartphone, tablet or computer.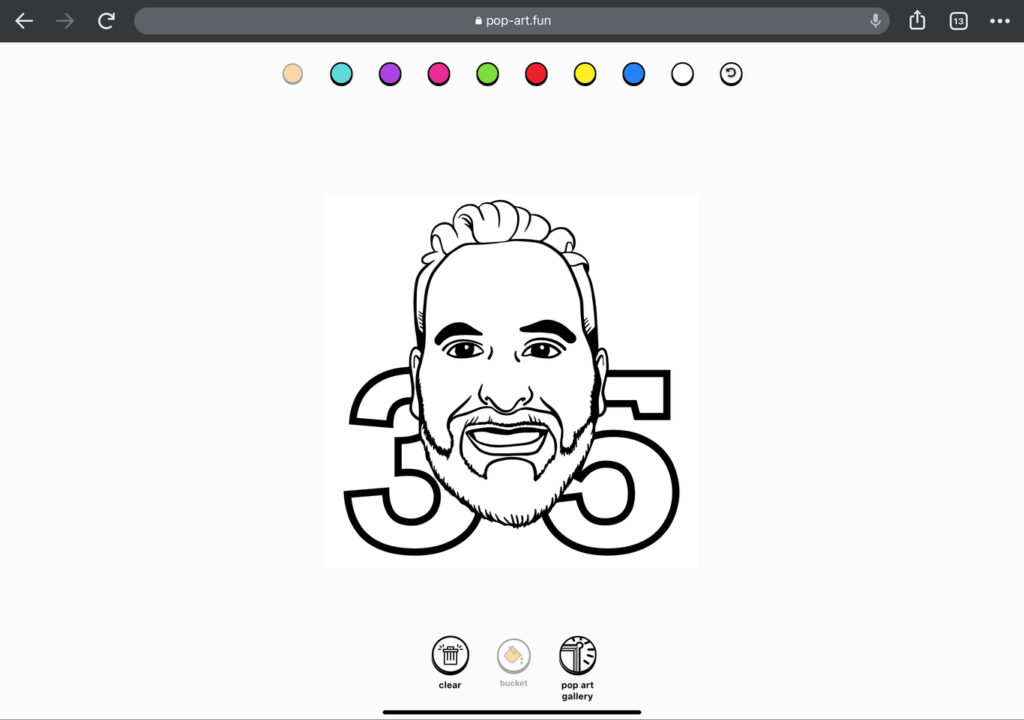 Pop art Miami interactive entertainment
Thanks to digital, Pop Art has evolved in a unique way, with a new twist on the traditional concept of portraits. Rather than having a single artist create a fully-colored piece, Pop Art Fun now invites guests and visitors to add their own creative touch to black and white models created by aNa artist. These colored portraits are then displayed in a global online gallery, showcasing the talents and imaginations of people from all over the world.
Pop Art Fun Wynwood interactive entertainment
This interactive form of Pop Art allows for a truly collaborative experience between aNa artist and her audience. The artist who is located in wynwood – Miami – creates a foundation for the portrait, setting the tone and composition, while guests and visitors are encouraged to add their own flair and personality through color choices and design elements. The result is a unique and dynamic portrait that is a true reflection of the collective creativity of those involved.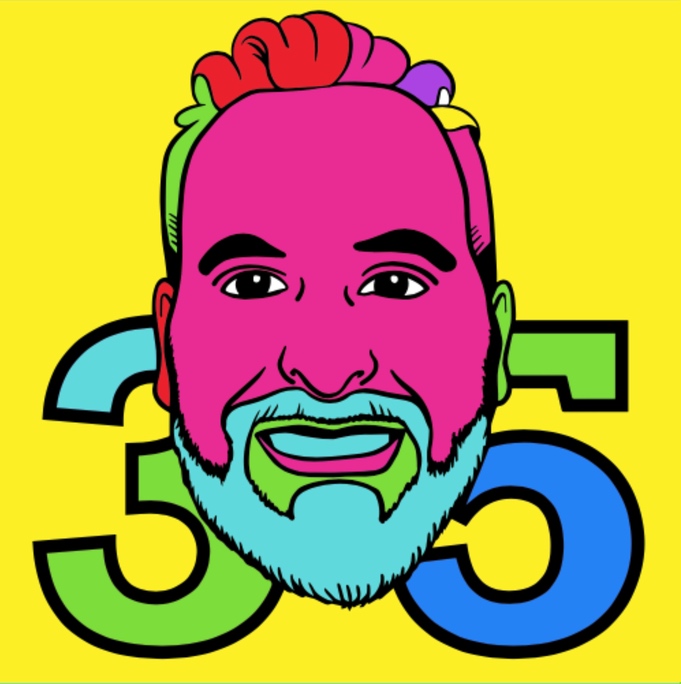 One of very best fun things to do in miami
One of the key advantages of this new form of Pop Art is its accessibility. Rather than being limited to the skills of a single artist, guests and visitors are able to add their own touch to the portraits, regardless of their level of artistic ability. This makes Pop Art an inclusive and fun activity for people of all ages and backgrounds, allowing them to express themselves creatively and connect with others through art.
interactive entertainment group
The global online gallery also offers a new way to display and admire Pop Art. With portraits from all over the world available to view, the gallery serves as a platform for people to connect and share their love of art. It also offers a glimpse into the different styles, cultures, and perspectives of people from around the world, making the gallery a truly unique and dynamic showcase of human creativity.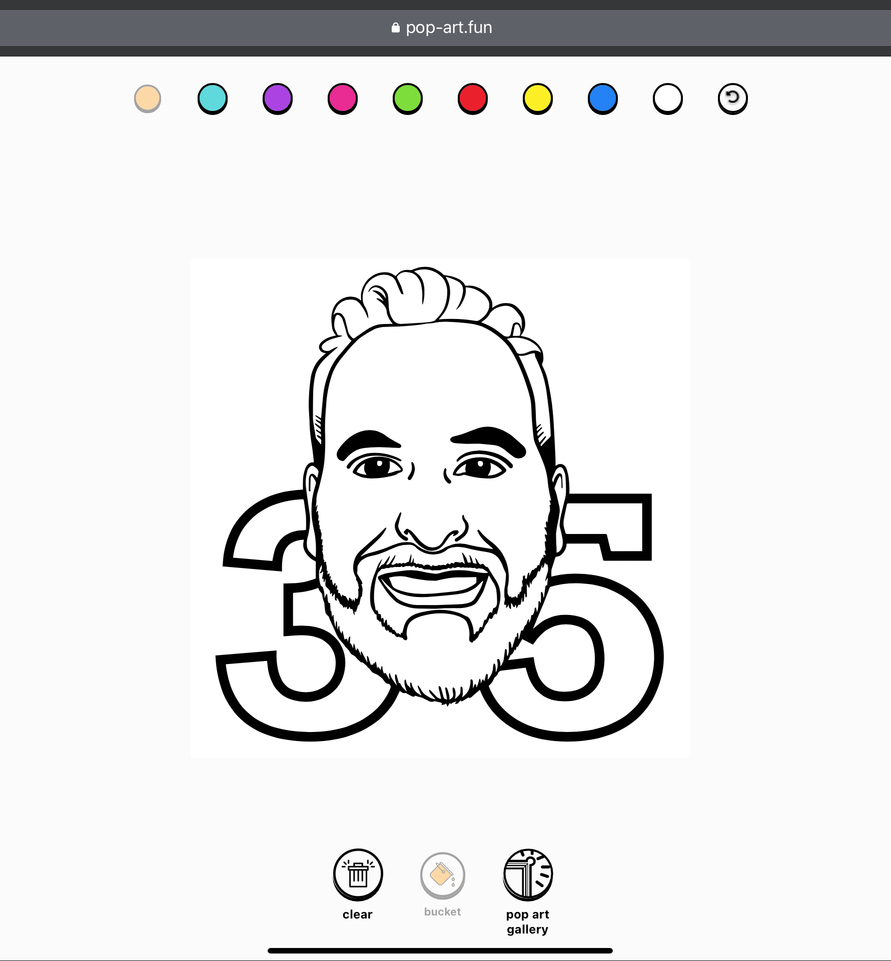 Group activities in Miami
In addition to being a fun and creative activity, Pop Art also has the potential to bring people together and promote a sense of community. By inviting guests and visitors to participate in the creation of the portraits, Pop Art encourages people to connect and collaborate, breaking down barriers and fostering a sense of unity through a shared love of art.
The process of creating a Pop Art portrait is simple and straightforward. First, the artist creates a black and white model of the subject, which is then made available for guests and visitors to color. Using a simple bucket tool to be really quick, people are free to add their own personal touch to the portrait, bringing it to life with color and imagination. Once the portrait is complete, it can be uploaded to the global online gallery for others to admire and appreciate.

In conclusion,
Pop Art has taken on a new form, inviting guests and visitors to participate in the creation of portraits through coloring. This collaborative and interactive form of Pop Art offers a fun and accessible way for people of all ages and backgrounds to express themselves creatively and connect with others through art.
With its online global gallery, Pop Art is a dynamic and inclusive platform for human creativity, showcasing the talents and imaginations of people from all over the world. So why not join in on the fun and add your own creative touch to the next Pop Art portrait?
More about Pop Art Miami interactive entertainment
Could it be a very fun birthday party entertainment by using the person that celebrate his birthday portrait?
Yes, absolutely! A Pop Art birthday party could be a fun and unique way to celebrate a special occasion. The birthday person's portrait could be used as the black and white model, and guests could be invited to add their own creative touch by coloring the portrait. This would not only make for a fun and interactive party activity, but also serve as a special and personal birthday gift for the person being celebrated. The finished portrait could then be displayed in the global online gallery, preserving the memories of the birthday celebration for years to come.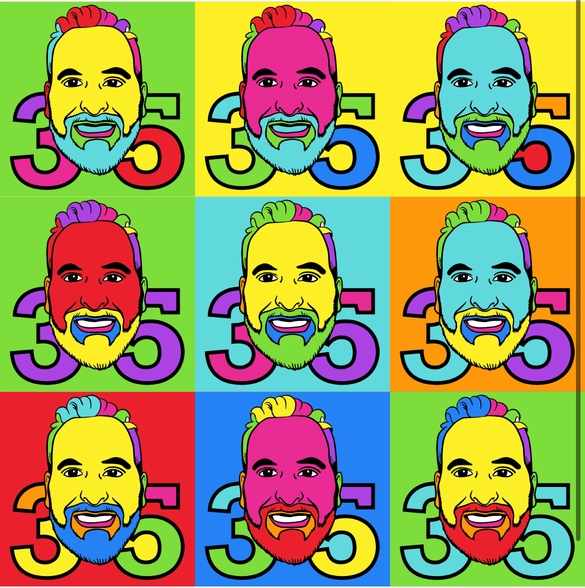 Should we print the birthday global gallery picture to keep a memory?
Yes, printing the portrait from the global online gallery can be a great way to keep a physical memory of the special occasion. Guests can have the option to take home a print of their colored portion of the portrait, or the entire portrait can be printed as one piece and framed as a keepsake. This way, the birthday person and all the guests who participated can have a physical memento of the fun and creative celebration. Additionally, printing the portrait can also serve as a unique form of decor or artwork for the home, office, or studio.
More digital and on-venue activities in Miami and USA