23 Michael Jordan portrait drawing Pop art model – FREE customize online MJ with our remote software and save it into a global Virtual Gallery.
How could Michael Jordan fly?
Michael Jordan could not fly; he is a human and does not have the ability to fly. Open A.I.
What can we remember from Michael Jordan?
Michael Jordan is widely regarded as the greatest basketball player of all time. He won six NBA championships with the Chicago Bulls and was a five-time MVP. He is also known for his prolific scoring and ability to take over games, earning him the nickname "Air Jordan". He was also a 14-time All-Star and 10-time scoring champion. Off the court, Jordan is an entrepreneur and philanthropist. He is the majority owner of the Charlotte Hornets and founded the Jordan Brand, a division of Nike. – Open A.I.
CLICK on Michael Jordan digital portrait below to access the game…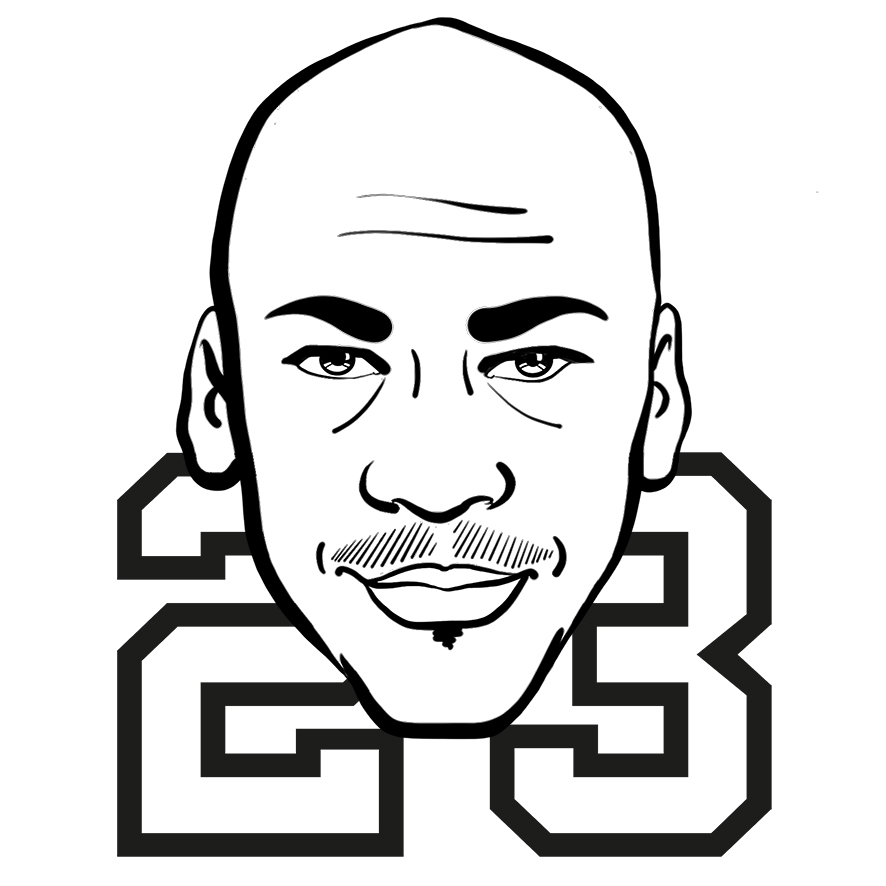 Michael Jordan painting
Pop art Michael Jordan portrait art drawing
pop-art.fun is a remote creative software. It makes you and your crew able to customize elements as a Pop Artist did or does.
To introduce 2023 New Year, pop art provides the best 23 number basketball player ever : Michael Jordan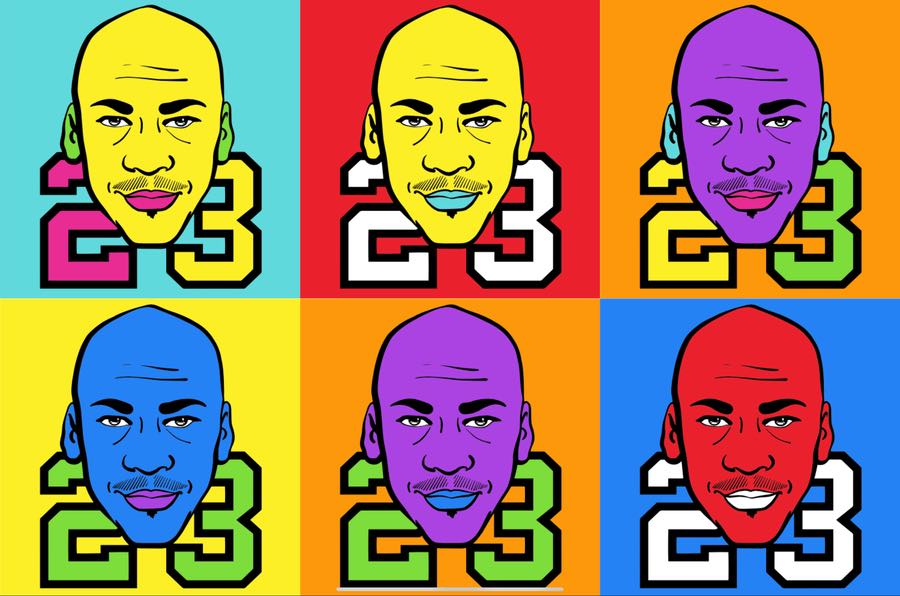 Michael Jordan Portrait drawing FREE plan
How to create your own Michael Jordan NFT pop art portrait?
Click on Michael Jordan Black and White picture on the Top of these page.
Sign in for free just writing down your e-mail address
You get an instantly access to the coloring tool
Customize Michael Jordan Portrait drawing to become as cool as you like
Get a special perk available for any Pop Art plan
Drop your personal creation into the Global Michael Jordan digital art Gallery
Reach or display the gallery
You are just allowed to create one personal picture during each FREE plan.
First have a look at the Michael Jordan global Gallery
Click on the following Michael Jordan Pop Art Gallery picture to reach the dedicated virtual display.
By signing for a regular plan, you get more features and possibilities.
Coming Soon!!!
Individual Plan
Order a private Michael Jordan portrait drawing space. So you will be able to create tons of different Michael Jordan pop art portraits.
Individual plan gives you more tools to be even more creative and precise: You can set up different brushes to color and create details as a real artist.
All your creations will all fit into a dedicated personal safe-deposit gallery.
Individual plan allow you to share or display your own gallery.
It will also be possible to share your artwork directly on socials.
Coming NEXT: You can also save your pictures to get them printed on canvas goodies or wallpaper
In Summary
That table gives more details about offers and features you could choose and purchase soon online
For more info, Please contact our team :
FEES
PRICING
TIME
MODELS
TOOLS
GALLEY
BUTTON
FREE PLAN
No Fees
E-mail
3 Time try
One portrait
Colors Bucket
Global Gallery
Perks Button
Entertainment PLAN
No Fees
1$ / Gallery Picture
30 days
All models
Colors Bucket
Auto-refresh / Responsive Event Gallery
Perks Button
Team Bounding PLAN
No Fees
1$ / Gallery Picture
30 days
All models
Colors Buckets + Brushes
Auto-refresh / Responsive Event Gallery
_
Corporate PLAN
500$ / Corporate model
1$ / Gallery Picture
30 days
Corporate(s)
Model(s)
Dedicated
tools set up
Dedicated Gallery Set up
Up to you