Your original Andy Warhol Portrait is now available on Pop Art Fun to allow you to create your personal vision of the King of Pop Art Mouvement.
Andy Warhol very short Biography
Andy Warhol (1928–1987) was an American artist, filmmaker, and entrepreneur who was a leading figure in the visual art movement known as pop art. He was best known for his prints and paintings of pop culture icons such as Campbell's Soup cans and Marilyn Monroe. Warhol's work explored the relationship between artistic expression, celebrity culture, and advertisement. He was also an early adopter of video technology and managed the music studio, "The Factory". – Open A.I.
Click on Andy Warhol Portrait and start creating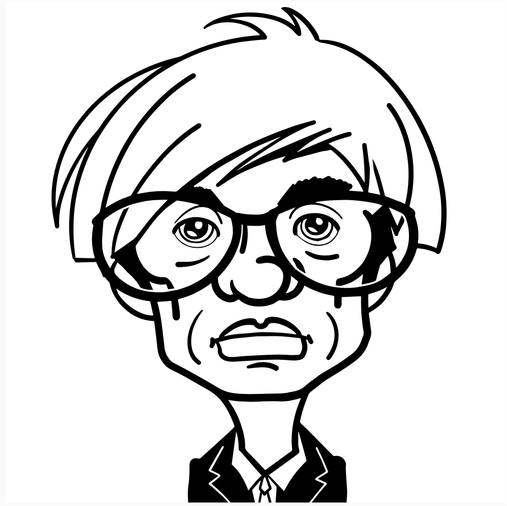 Click and Check Andy Warhol portraits global gallery
How to get your Andy Warhol portrait for FREE?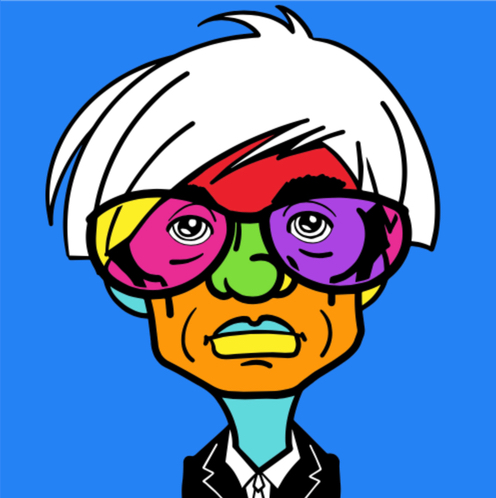 What is a Warhol pop art Portrait?
Andy Warhol Pop Art Portraits are stylized portraits of famous people created by American artist Andy Warhol. Using a combination of hand-painting and silkscreen techniques, Warhol created colorful, often abstracted, portraits of celebrities such as Marilyn Monroe, Elvis Presley, and Elizabeth Taylor. The style of Warhol's Pop Art Portraits has become iconic, with many of his works becoming the most recognizable images of the Pop Art movement.
What could be an Andy Warhol's pop art digital Portrait created remotely online?
Imagine an original Andy Warhol portrait of himself.
A digital Andy Warhol portrait created remotely online could be a digital painting of Andy Warhol in a pop art style with bright colors, bold lines, and a strong sense of composition. You should need a dedicated tool to do it easily and for free. YOU GOT IT HERE!!!
Andy Warhol portrait and friends.
That dedicated page is a post that brings you into Andy Warhol portrait digital tool solution. But you can find lots of other post to create much more in a pop art style.
Your Pop Art's personal creation or inspiration could also incorporate other elements of Warhol's way of work such as his iconic Campbell's Soup cans and his use of likenesses of celebrities, friends, and everyday people. You have to reach the models' section to find out.
How to create an Andy warhol bold color portrait For FREE with pop-art.fun?
With out global easy remote or digital solution you don't need nothing else than your digital device. You have choice to reach Pop-art.fun with either your computer, smartphone or even tablet.
It make it so easy. You can enjoy at work, at home and even when traveling.
Andy Warhol portrait and Pop-art.fun general guide-lines
To be able to create your Andy Warhol artwork you juts have to follow those few advices…
1. Visit the Pop-Art.fun website and select the Andy Warhol Bold Color option from the models' section created by aNa artist. You can find tons of other models on a dedicated space where we stock every FREE protocols.
2. Pick Andy Warhol black and white basic portrait into our stock image from Pop-Art website. To go for a FREE TRIAL, you just have to write down an e-mail. So you will get a FREE 3 time access. That way you can work on it in different ways.
3. Pop-art.fun is a very easy way to create pop artworks digitally. Select the colors you want to use for the portrait. Apply them one at the time by using the bucket tool. We only provide that special bucket tool to make it possible on smartphone. It makes the exercice so quick you can invite people all around to do it with you during an event or a meeting. You can even sign for a PRO plan to get your own dedicated space and gallery.
4. Save your finished Andy Warhol Bold Color portrait into the global gallery.
If you want your private solution for a digital entertainment or remote event please contact us.