Pop Art Fun provide unique virtual icebreakers for world class team building and meetings.
Our quick remote ice-breaker invites people to share about themselves in order to strengthen relationships and foster collaboration.
A popular way to set up a remote icebreaker is to have each person share an interesting fact about themselves or something they have done recently. This allows everyone to get to know each other a bit while also taking up time and breaking the ice.
To make it more easier even remotely, we introduce celebrities' portraits to help teammates to go through it within a popular topic.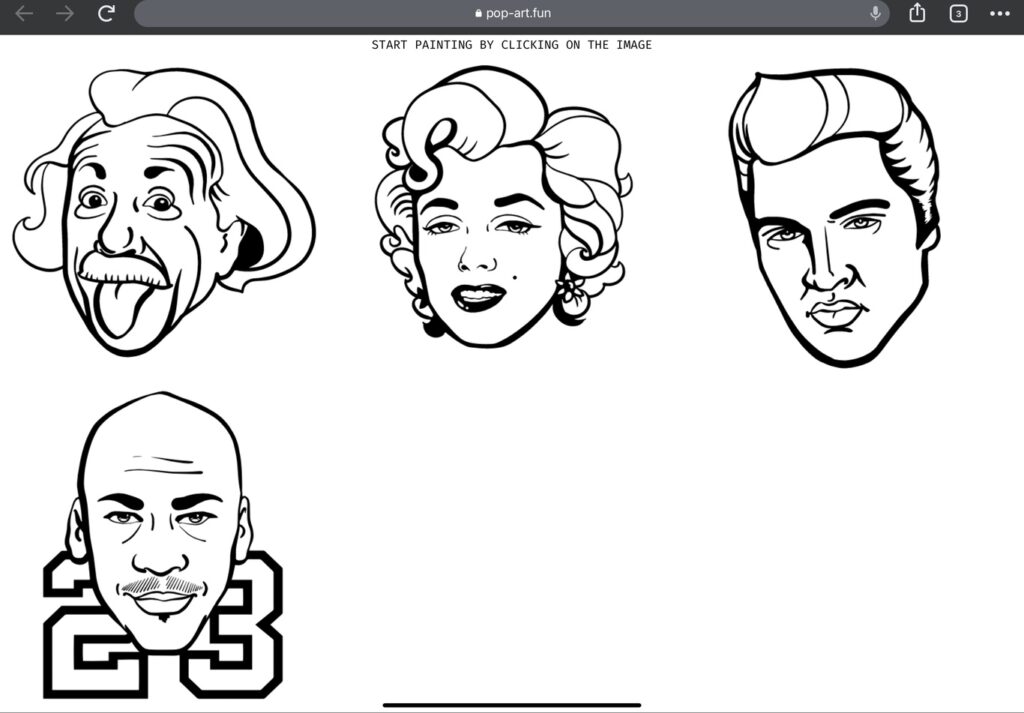 Pop Art Fun icebreakers for meetings
Pop Art very fast remote ice-breaker
Our Pop art remote ice-breaker activity can be really fast and easy. But it can really change the game for ever.
You create a real collaborative artwork during short remote icebreakers
Most of digital activities or remote ice-breakers stay virtual.
Using our pop art protocol permit you to keep something for real after you are done. You build all together a collective souvenir or memory. It can stay digital to share it really easy as a file. Or we can even print canvas to exhibit in your main office or goodies to offer to each of you teammates.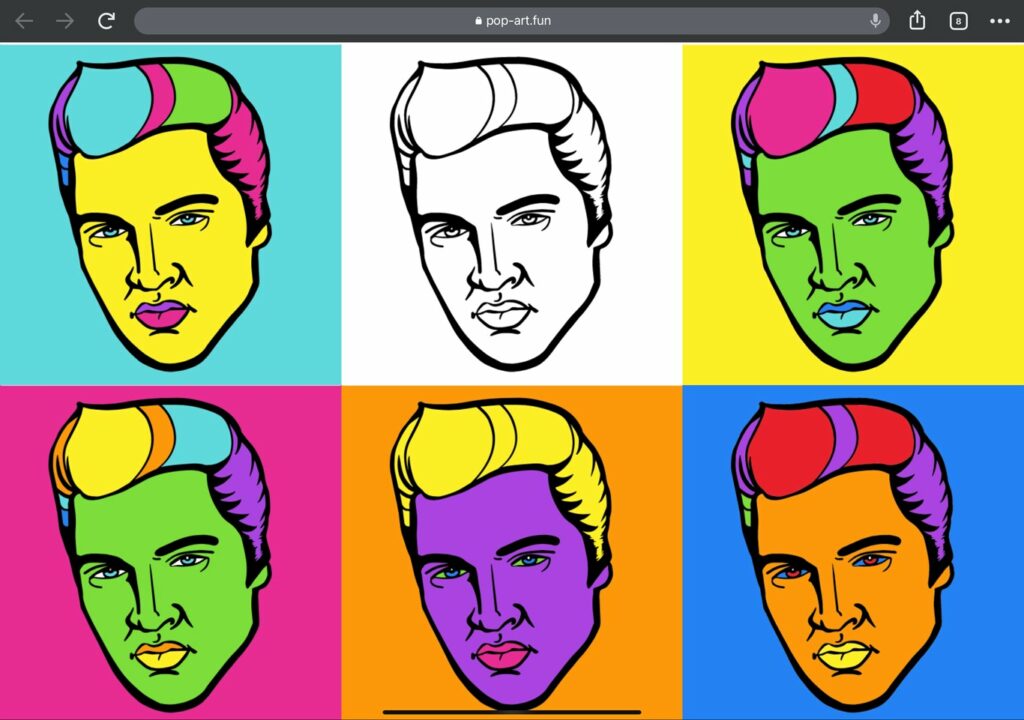 How does Pop art remote ice-breaker work?
As we already talk about, we need people to tell a little bit more about themselves. What can be a pure formality for ones of them. And could be really difficult or uncomfortable for others.
It is why we introduce art here. Art is a mediator. Your are not talking directly about you. But you express yourself and your personality by using different colors or choosing one pop art model instead of an other.
1 – Choose your model
Your teammates join a global gallery as an entrance.
To go forward and start the remote ice-breaker creative activity they primary have to make a choice. Here they have to select the celebrity's portrait they like the most.
That first very quick selection gives you already tones of informations. Because our pop art remote portraits gallery is composed with celebrities from really different area: songs, movies, sports, business, tech…
So each choice explain what can be one of your colleagues hobbies.
2 – Apply bold colors to create your Pop art celebrity's personal portrait
Every one invited to share that very fun creative remote activity feel free to paint his portrait as he wants. You can be as creative as you would like.
You can go for an almost unique color. Or it's possible to fill each zones with a different color bucket. Just by clicks and pats.
This is really easy. This is really quick.
But it also give some information about your monde set. A red color portrait is a lots more dynamic than a blue one. Green is a particular color about personas.
Pop art doesn't give psychological analysis but show you some informations you can interpret using your own manager's skills.
3 – Reveal and share the global pop art remote Gallery.
Our Pop art virtual icebreaker helps you a lot.
In exchange, you can really support your team with the final reveal. When you share the global gallery, every colleagues can figure out they really are part of a group or a team. Because, more portraits, you can show-up, more they feel like being part of it.
So it can make sens to think about a print solution to extend that positive feeling or sentiment.
4 – Exhibit and share your memory
You can request a quote to figure out what you can get. We print on canvas, clear acrylic, stickers, … and goodies and T-shirts.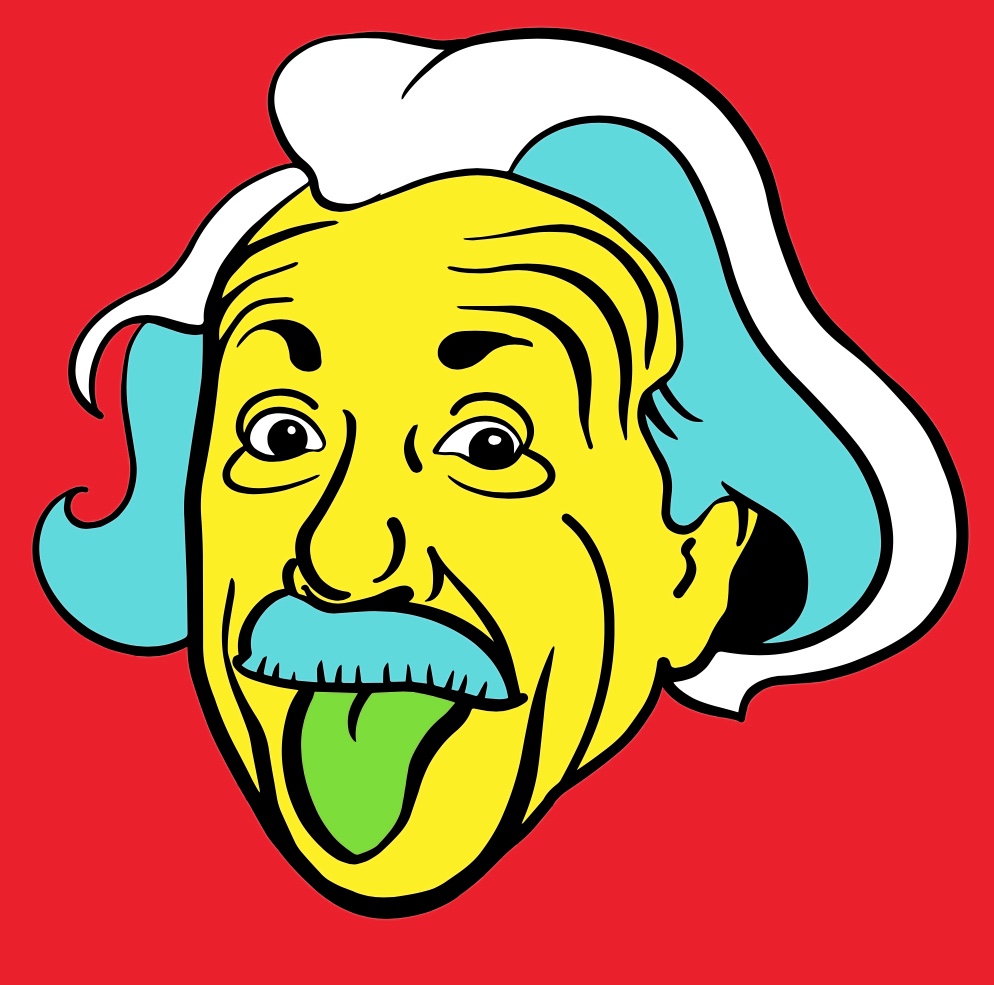 Do you rather like higher Challenge to oppose different teams
Using exact same models and activity, we can turn that quick ice-breaker into a real challenge.
In that case, teammates only choose between two specific models or celebrities.
They color exactly the same than during an icebreaker.
Then the gallery is different. It shows two results and scores into the same screen.
Is your team mind set more about sport, tech or culture?
That remote challenge activity is perfect if you want to figure out what kind of group your are working with. Your are not focus on individual personas. You better want to understand how to manage a group. Do they prefer having fun outside or stay home to watch movies… It gives you informations to be able to set up futures activities or meetings.
What if you want à longer creative remote activity
This Pop art quick remote ice-breaker could be really fast. This is perfect.
If you are considering something longer, we can talk about an even more creative remote activity. This would be more like a remote Team Building.
People would discover more creative features with more models (letters to create words, numbers for dates, …) and tools (brushes).
This would be as easy to set up your remote event, but you should allow a lot more time.
Bring your team into the higher level
You can be some more ambitious to.
All models and programs here are created by aNa artist. Because, she is a professional social artist, she wants you to create by yourself.
But she also know how to work remotely with you guys. She is the unique artist really able to build an artwork with people from all around the world since 2020.