Anaystof US – POP ART FUN contact:
+1 (305) 357 9764
114 NW 25th ST, MIAMI, 33127, United States
Why should web visitors contact us?

You should contact Anaystof US – POP ART FUN for the following reasons:
To learn more about Pop Art and the unique form of artistic expression that it offers.

To inquire about hosting a Pop Art-themed birthday party or other special event, and how to get started with the interactive portrait project.

To get more information about the online gallery and how to view or purchase printing portrait canvas or wall paper, or to inquire about having a custom portrait created.

To ask about the process of participating in the portrait project, and to get tips and advice on how to make the most of the experience.

To discuss potential collaborations or partnerships, and how Pop Art can be used to promote and enhance the branding and marketing efforts of businesses and organizations.
By contacting Anaystof US – POP ART FUN, you can learn more about this fun and unique form of artistic expression, connect with others who share a love of art, and discover new and creative ways to express themselves.
This artistic movement was created as a reaction to Abstract Expressionism, which was seen by some artists of the time as being too rigid an. 1
Things you may wonder About Pop Art History – When did Pop art movement appear? Whose are the most important and famous Pop Art artists? Why Pop Art is still so cool?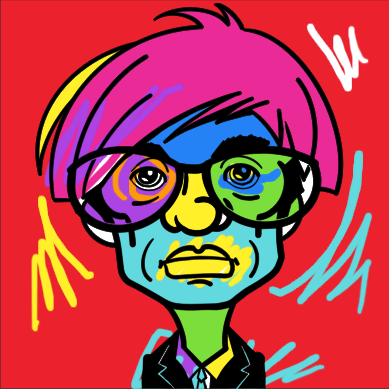 Why do we use Pop art as a digital purpose?
Yesterday…
That short story telling about Pop Art History above remember you how artists used industrial and technical material and technics.
They created a brand new style by considering printing as a new way of working.
That Pop art mouvement started back in the middle of the 20th century.
Today!
I am pretty sur that if computer would have been existing back in 1950 Andy Warhol would have been the first one to think as we do today.
He already worked on video. So he would have done app and creative tool development.
If we are especially focus on that particular artist is because more than his production, he was really thinking everybody could become famous for at least five minutes of his life.
What could today appear like if he was already imagining socials.
Tomorrow?
What we really try to promote with Pop-art.fun is exactly that idea: we want to turn everybody as a pop art artist.
We are working from years to make things so easy. But we want to be sur you will enjoy both experience and result.
So, take a chance with us guys and let's see what you can do.
You can choose to organize a pop art event or a pop art digital team building.
It is also so cool to do it by your own and to order a print to exhibit a real pop art canvas at home or in your office or place.